My Team
I take customer service very seriously. So does my staff. Together, we are committed to providing exceptional customer service to all of our clients.
If you need to schedule a meeting or request any other service, please let us know. We will respond promptly.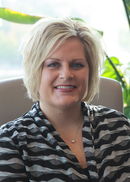 Amber L Radloff
Chief Operations Officer
Fax 608-836-8081

Amber joined Northwestern mutual in May of 2001.  Amber is our Chief Operations Officer, and an associate financial representitive.  She also holds her series 6 & 63.  She is responsible for oversing the day to day activities of our practice, scheduling meetings, underwriting insurance applications, client onboarding,  and handles all client services requests.
Amber graduated from Ellsworth Community College in Iowa Falls, Iowa, and then attended the University of Iowa. 
In her free time she enjoys spending time with her friends and family, and her dog.
Trevor A Conti
Associate Wealth Management Advisor
Office 608-662-3889

Trevor Conti is our Director of Investment Operations and is an Associate Wealth Management Advisor. He holds his life and health licenses, as well as his series 7, 66, and 24. Trevor was born in Peru, Illinois.
After graduating from UW-Platteville and working 6 years in the manufacturing industry, Trevor turned that investing passion into a career by becoming a Financial Advisor. He built a great financial practice and found inspiration for helping others do the same. Pursuit of that led him to spend three years in management, leading teams in recruiting, training, and development of advisors. 
Trevor resides in Madison, WI with his wife, Lindsay and fur-baby Atlas, the Great Dane. To give back to the community, Trevor serves as a volunteer Board Member for the Verona Area Chamber of Commerce and Madison's Italian Workmen's Club. When he has free time, he likes to hang out with his two younger brothers, play sports in one of the local leagues or venture out on the Madison lakes to relax with friends.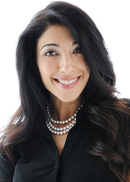 Joanna Burish
Associate Financial Representative
Office 608-658-3482

Joanna moved to Madison with her family in January of 1976 from Nazareth, Israel. She grew up as a Madisonian from the age of seven and while life included international travel for work and personal time, "Madison is the best place to come home to!" she says. She graduated in December of 1996 from the University of Wisconsin - Madison with a Major in Accounting, with a focus on Finance and Real Estate. She has a lifelong passion for both business and the performing arts, combining extraordinary business and artistic sensibilities into a rich and diverse career including production in film/television, music, real estate development and family business strategic planning and consulting.
In 1997 Joanna collaborated with a college friend to launch a family business office delivering a variety of much needed financial, legacy planning and liability protection planning services to professional athletes and those in the Hollywood industry. Within one year the original Minneapolis office grew to two offices, including one in Los Angeles, CA.
In1998 she launched a music production company with studios in Los Angeles and New York, and a film/TV production company - More Than Infinity Productions – based here in Madison, WI. One of her passions was to merge her strong Hollywood business relationships and contacts to bring a piece of Hollywood here to Madison. Joanna developed and produced feature films, television pilots, and several web-based films. She was heavily involved in the development of the financial structures and sources to support these projects. In her own words, "I am so proud of our city and the ethics people have here. Our locations for shooting TV and film are gems in my view." She co-produced her project, 'MADISON', a film that was shot here in Madison, WI before becoming the # 1 viewed film at the 2008 Wisconsin Film Festival. She produced the sound track with local Madison musicians, international up and coming bands, as well as the renowned international talents of Tom Waits.
 Along with her film production company, she was an international acquisitions/sales and development executive for Imageworks Entertainment working worldwide with over 100 films in their catalog. This involved also being on film festival executive and leadership panels, as well as being a judge on worldwide screen writing competitions.
Joanna joined Welton Enterprises Inc. in the spring of 2008 as Director of Finance and Development and became CEO in 2011. She previously worked with another family owned Dane County real estate company, Fleming Development, as Vice President and managed land planning and development, financing, marketing, team building.
In early 2014 Joanna launched her company MTI-RED, LLC focused on real estate development, family and business consulting, and equity fund raising for real estate partnerships. Due to the 2008-2011 financial and real estate crisis, the family business and individual consulting service grew strongly as there was a demand for Joanna's strategic planning and financial restructuring skill sets. She was introduced to Karl Dettmann in the spring of 2015 for exactly that reason and the two collaborated to merge into the family business office they have today. This full service offers business owners, entrepreneurs, family businesses, and individuals a holistic and sustainable strategic planning process for business and personal family life and legacy goals.
Joanna is passionate about giving back to her community and the people. In 2011 she founded The Brauds, and in 2016 launched a second cohort, The Brauds 2.0, hence now known as The Brauds Network. This is a non-profit organization of female leaders mentoring and empowering each other and optimizing growth opportunities. She also serves The Clean Lakes Alliance since 2011, a non-profit organization focused on making sure our local lakes are clean and stay clean of harmful phosphorus and other elements. She holds board seats on the Madison Symphony Orchestra and Downtown Rotary since 2009.
Joanna is the second of four children and resides in Madison, WI. She is the proud mother of her daughter, Raquel S. Burish who resides in New York and graduated from Fordham University.